Burberry Parfum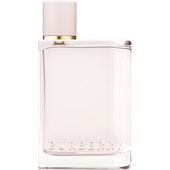 BurberryHer Eau de Parfum Spray
€ 58,00
/ 50 ml
Adviesprijs

€ 108,90

*
/ 50 ml
BP: € 1.160,00* / 1000 ml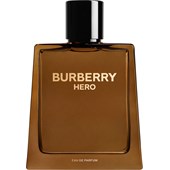 BurberryHero Eau de Parfum Spray
€ 74,40
/ 50 ml
Adviesprijs

€ 95,42

*
/ 50 ml
BP: € 1.488,00* / 1000 ml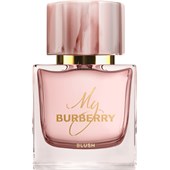 BurberryMy Burberry Blush Eau de Parfum Spray
€ 50,95
/ 30 ml
Adviesprijs

€ 76,23

*
/ 30 ml
BP: € 1.698,33* / 1000 ml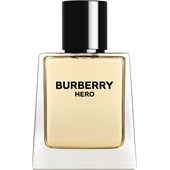 BurberryHero Eau de Toilette Spray
€ 51,95
/ 50 ml
Adviesprijs

€ 81,93

*
/ 50 ml
BP: € 1.039,00* / 1000 ml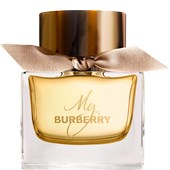 BurberryMy Burberry Eau de Parfum Spray
€ 58,89
/ 30 ml
Adviesprijs

€ 76,23

*
/ 30 ml
BP: € 1.963,00* / 1000 ml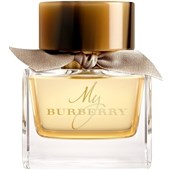 BurberryMy Burberry Eau de Parfum Spray
€ 79,99
/ 50 ml
Adviesprijs

€ 108,90

*
/ 50 ml
BP: € 1.599,80* / 1000 ml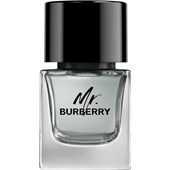 BurberryMr. BurberryBlackEau de Toilette Spray
€ 39,36
/ 50 ml
Adviesprijs

€ 82,97

*
/ 50 ml
BP: € 787,20* / 1000 ml
BurberryMr. Burberry Black Eau de Parfum Spray
€ 68,80
/ 50 ml
Adviesprijs

€ 90,75

*
/ 50 ml
BP: € 1.376,00* / 1000 ml
4,5/5 gebaseerd op alle beoordelingen
Burberry parfum: tijdloze, elegante klassiekers
Het merk Burberry staat voor individualiteit en zelfexpressie. Thomas Burberry legde in het jaar 1856 in Basingstoke, Hampshire, de basis voor dit succesvolle Britse label. In 1891 breidde het merk zich uit en verhuisde het bedrijf naar Londen. Het beroemde logo werd in 1901 door Thomas Burberry zelf ontworpen. In 1913 sierde het unieke Burberry-ruitmotief voor het eerst de regenkleding van de producent.
Burberry biedt vandaag de dag een groot assortiment voor klassiek elegante looks. Hoogwaardige kleding, schoenen, sieraden en natuurlijk exclusieve cosmetica en parfum zijn vaste onderdelen van de collecties. Bij parfumdreams vind je een grote keuze aan Burberry parfums, Burberry eau de toilette en geselecteerde cosmeticalijnen van het merk.
Burberry parfum: Britse geurcollecties
Wie Burberry draagt, houdt van klassiek understatement. Het merk straalt de Britse elegantie daarom niet alleen uit in zijn modecollecties. Ook Burberry eaux de parfum en Burberry eaux de toilette zijn moderne klassiekers in het parfumschap, die nooit 'over the top' overkomen:
Burberry-parfums voor heren: het luxelabel richt zich vooral graag op karakteristieke mannelijke geuren. Met The Beat Men heeft Burberry een eau de parfum gecreëerd dat mannelijk, donker en geheimzinnig overkomt. Met intensieve noten van alsem, viooltjesbladeren, cederhout en witte peper is dit Burberry-parfum een populaire geur voor mannen.
Burberry parfums voor vrouwen: sierlijke vrouwelijkheid en elegantie worden belichaamd door de vrouwelijke geuren van Burberry. De fluweelachtige parfums ruiken verzorgd en stijlvol – perfect om je dagelijks mee te omhullen, maar ook voor een elegant avondje uit.
Koop Burberry-parfum online bij parfumdreams
Vind jouw nieuwe geur van Burberry: parfumdreams heeft een groot assortiment hoogwaardige eaux de parfum en eaux de toilette. Geniet van Britse elegantie op je huid en straal met understatement op kantoor, op een feestje na je werk of zondags op de koffie bij je oma.